Lighthouse Blankenberge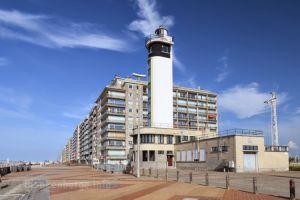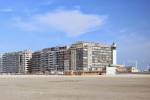 The lighthouse stands east of the harbor entrance.
The lighthouse is not open to the public and it can't be climbed.
Characteristic
Name: Blankenberge
Built: 1954
Tower height: 32,5 m
Light height (above sea level): 33,9 m
Stair treads: 121
Manned: No
Open to the public: No
Furthermore Lighthouse Blankenberge is near the following sights: VVW Marina Blankenberge (±225 m), Kids karting Leopoldpark (±550 m), Minigolf Leopoldpark (±550 m), Sportland Bowling (±850 m) & Black Light Mini Golf (±900 m).
For information:
Zeedijk 1, Blankenberge