Cycling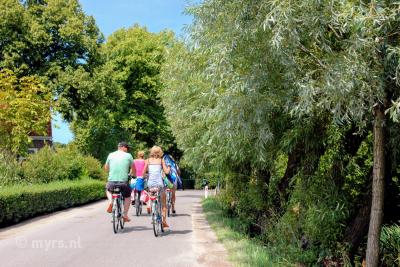 Blankenberge, a popular seaside town in Belgium, offers plenty of cycling opportunities to explore the beautiful surroundings. Here are some recommended nearby places and nature areas that are enjoyable to visit by bike:
De Haan: This charming seaside village has a nostalgic atmosphere with its Belle Epoque architecture and is a pleasant coastal bike ride from Blankenberge.

Zeebrugge: Cycle to the port of Zeebrugge.

Uitkerkse Polder: This expansive nature reserve is an important bird sanctuary and offers a tranquil setting for a bike ride through the flat landscape.

Zwin Nature Park: This beautiful nature park, located between Knokke-Heist and the Dutch border, is a unique tidal area and home to many rare bird species.

Knokke-Heist: This chic seaside resort is known for its exclusive shops, art galleries and casino. Cycle along the coast from Blankenberge and enjoy the stunning views.

Bruges: A bike ride to the historic city of Bruges is a must. The route takes you along the canals and through picturesque villages.

Wenduine: A small and cosy seaside village that offers a relaxing bike ride from Blankenberge.

Lissewege: This charming white village, often considered one of the most beautiful villages in Flanders, is a nice bike ride inland from Blankenberge.

Fort of Beieren: This historic fort near Bruges offers an interesting insight into the region's military history.

Damme: This picturesque medieval town is easily reached via a scenic bike ride along the canal from Bruges.
Blankenberge and the surrounding areas offer a wide range of attractions and beautiful nature, all easily accessible by bike.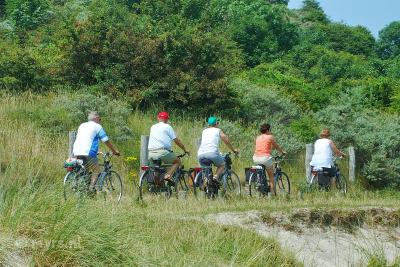 Discover the Cycle Paths and Coastal Roads of Blankenberge
For many travellers, Blankenberge conjures images of sun-kissed beaches and the soothing sound of the sea. However, this picturesque coastal town has more to offer than just its beautiful coastline. Blankenberge is a true gem for cycling enthusiasts, with countless kilometres of safe and scenic cycle paths and roads.
The cycling paths in Blankenberge offer a diversity of views that are unparalleled. You can be enchanted by the stunning coastal routes that lead you through majestic dune areas, or you can opt for the tranquil country lanes that take you to the peaceful countryside. Along the way, you will discover charming, characteristic villages where time seems to have stood still.
The extensive and safe cycle paths in Blankenberge provide the perfect environment for a leisurely cycle ride, whether you are alone, with a partner, or with the whole family. In Blankenberge, there is so much to discover on a bicycle that you will continually see and experience new things. So, hop on your bike and discover the hidden beauty of Blankenberge.
Bike Rental
Do you want to make a cycling-tour during your holiday or do you want to have a bicycle at your holiday residence? Than you can go to many places for a good rental bike. For bike rentals in Blankenberge, we recommend the following companies: