Belle Epoque Centrum - Museum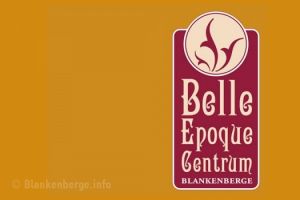 The Belle Epoque Center introduces you to the former glory of the Belle Epoque, a period from about 1870 to 1914 in which the European bourgeoisie went through a reasonable time of prosperity.
It was then when Blankenberge developed itself into an important prosperous seaside resort with large architectural projects such as the casino, the pier, coastal villas and large hotels for tourism.
Three Belle epoquevilla's, dating from 1894, were restored and converted into a visitor center. You will be immersed in the carefree and festive atmosphere that prevailed in Blankenberge during the belle epoque time period. An interactive exhibition with posters, postcards, clothing, plenty of photos and footage that will tell a nostalgic story. Also admire a few beautiful wall tile decorations and discover what the influence of 'art nouveau' meant in Blankenberge.
Furthermore Belle Epoque Centrum is near the following sights: Casino Blankenberge (±175 m), Serpentarium (±250 m), Black Light Mini Golf (±400 m), Lustige Velodroom (±400 m) & Sportland Bowling (±450 m).
For information:
Elisabethstraat 24, Blankenberge
tel. +32 506 366 40
web.
Website
Location